When it comes to email marketing, there are frights around every corner determined to disrupt your deliverability, complicate your optimizations, and slow down your list growth. But often times, advertisers wait to react to trouble instead of preparing for it.
In the spirit of Halloween, we thought it would be helpful to compare this strategy to the one of horror cinema's most iconic protagonists, Laurie Strode. In Halloween, instead of proactively avoiding encounters with Michael Meyers, Laurie often allows herself to get trapped in helpless situations just as he looms. Similarly, advertisers too often wait until an issue disrupts their email campaign to address it, rather than proactively creating processes to avoid getting in trouble.
As a Halloween treat, here are a few examples of how to avoid the same fate as Michael's victims in Haddonfield:
1. Regularly cleanse your email database to identify segments of inactive subscribers.
One of the biggest threats to your email deliverabilty are regularly sending to bad or inactive email addresses. Many advertisers know to use a validation solution to reject bad email addresses at the point of opt-in, but fewer know to continue that validation process throughout the subscriber's lifetime in your database. In fact, FreshAddress estimates that as many as 6% of good emails can become toxic every year. Fortunately, this is another risk that can be mitigated proactively. There are dozens of high quality solutions to help you cleanse your list annually to identify segments that have become inactive. This process can help decrease the risk of getting flagged by ISPs for sending too many messages to inactive subscribers.
Waiting until you have deliverabilty issues to create a list cleanse process is like hiding in a closet when Michael is already inside the house. It's too late, Laurie. You should have thought to hide earlier.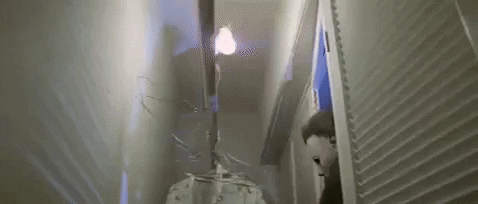 2. Build an intuitive source attribution plan that starts as soon as a subscriber opts-in to your database.
This one is so simple that it often gets overlooked. When it comes to achieving your conversion or engagement KPIs, some of your subscriber acquisition channels will inevitably outperform others. When you start to observe this happening, you want to be sure you can act quickly to optimize your acquisition campaigns so you get more of the good – and less of the bad. But the only way to do this efficiently is to have a comprehensive and intuitive source attribution model in place that gets applied the moment you add a new subscriber to the database. What campaign did this subscriber come from? And from which subid from within that campaign? Which creative and promotion were we using when they subscribed? All of these questions can be answered simply if you have an effective source attribution model in place from day one.
Conversely, waiting until you start to see conversions to try to attribute success back to the subscriber acquisition channels can be a nightmare. And every day that it takes you to figure that out is another day you are exposed to untraceable conversions. Not being able to make source optimizations once you start seeing sales data is like not being able to run away when you final knock Michael out. And we all remember how that turned out for Laurie…
3. Establish multiple touchpoints for new subscribers to opt-in to your marketing program that are always on.
As all advertisers know, a successful email marketing campaign is only as scalable as the size of your database. But with all of the complex work that goes in to managing an active email marketing campaign, keeping your foot on the gas for database growth can be difficult. The last thing you want to do is build a campaign that is driving ROI but you can't scale because of your database size. Consumers engage with your messaging, that's how you were able to build the database to start with.
Losing focus of subscriber acquisition can make it difficult to ever regain the momentum that allowed you to successfully grow the database in the first place. It's kind of like how Laurie would often look away when she spotted Michael, only to lose sight of him when she looked back in his direction.
Falling victim to one of these email marketing traps may not destroy your program. Hopefully you are able to enjoy the same fate as Laurie, who was always able to outrun Michael despite her mistakes. But at some point it's worth asking, why put yourself through that terror when there are so many tools to help you prepare and avoid those issues?
DMi Partners is a digital marketing agency with 15 years' experience solving marketing problems for our clients. We help America's leading consumer brands manage and optimize their email marketing campaigns; from subscriber acquisition to creative testing to deliverability maintenance – and everything in between. If you want to hear about any of the great work we are doing for the biggest brands in advertising, check out our case studies or drop us a line.